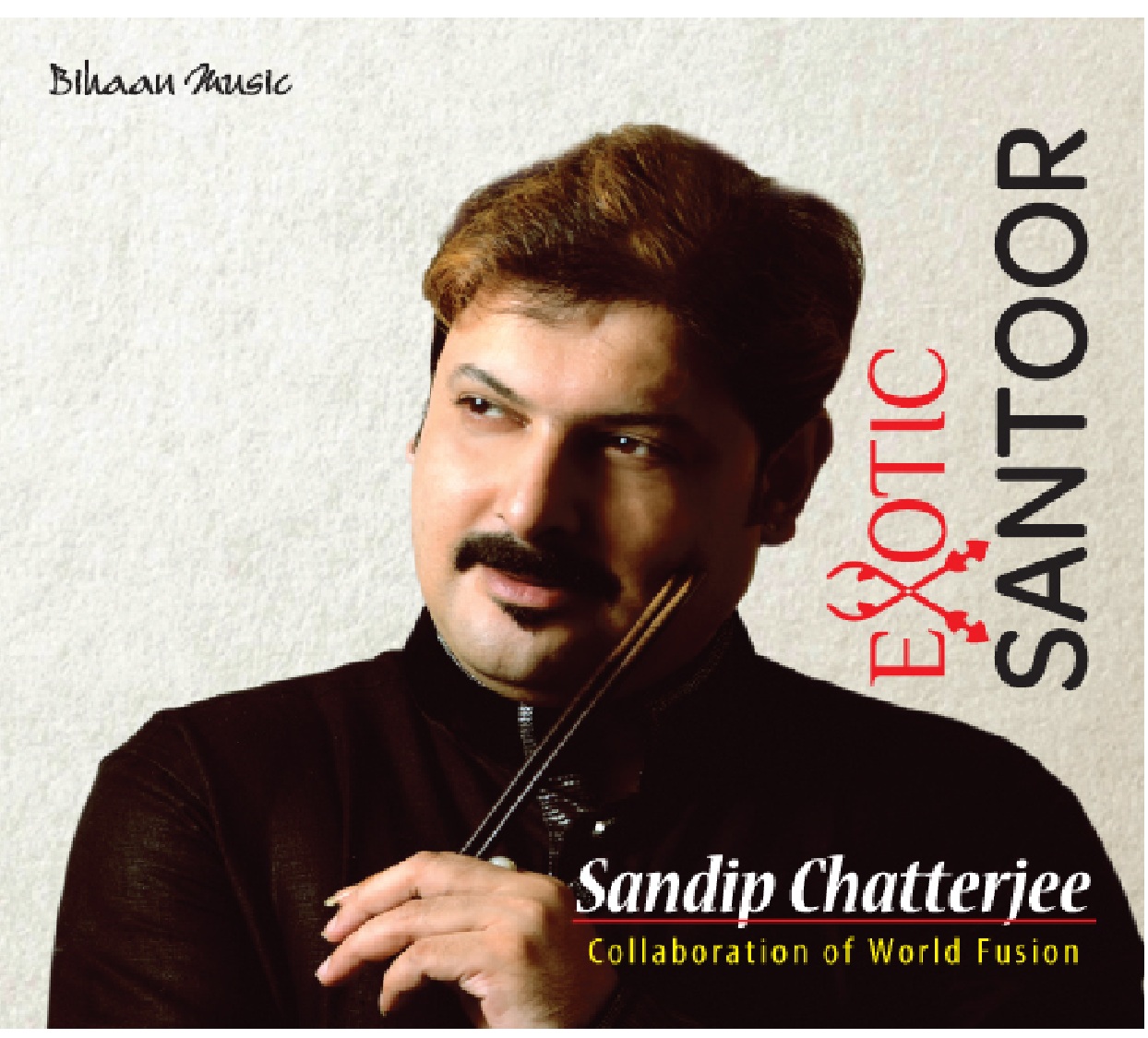 Exotic Santoor
Instrumental | Santoor Recital
---
---

As a santoor player, Sandip Chatterjee, manifested his strong affinity towards music at the age of eight. He was accepted as a pupil by the eminent Santoor Player "Pandit Tarun Bhattacharya" in the year 1980. He is also taking taleem of "Ragdari" and "Layakari" from Vocal Maestro Pandit Ajay Chakraborty for last eleven years. After formal talim in pursuit of proficiency of the highest order in Raga,Taal and Laya. Sandip,an honours graduate in Commerce from Calcutta University, has been consolidating his knowledge with emotion, dedication and creativity, under the able guidance of his gurus .

Instead of a regular performer for All India Radio and Calcutta Doordarshan, Sandip has successfully performed in many major music conferences and festivals all over India, and toured abroad for music concerts and lecture demonstrations in the country like England, Germany, Holland, Italy, Belgium, France, Austria, Jordan, Malaysia, Brunei, Singapore etc .

International work in worldmusic Category

1. 2001, In Germany he has worked with a famous Jazz Group of Berlin named " NUOKOLLIN JAZZ ORCHESTRA".

2. 2003 ,He has collaborated with famous Jazz guitarist Mr. Guy Strazzullo of Australia. Guy Strazz came India ( Kolkata) with his invitation, and the production recorded in Kolkata and together formed a Band "CALCUTTA EXPRESS". This recording has been released from "Underscore Records" in India and "Calcutta Express" has been nominated as a finalist in the Indo Acoustic Project's " Best CDs of 2006" awards in the World Music category.

3. 2007, He has collaborated with famous Saxophonist Claudio Gigillio and Afro Cuban percussionist Fulvio Farkas in Italy. Together they created a band "SHANTI" and performed in several Jazz festival in Italy.

4. 2009, He collaborated with famous Swedish Saxophone Player Elin Lersson in the name of "EMOTION" and the production recorded in Kolkata .

He has performed in many TV Channels and TV serials and also worked with famous music directors of India like A.R Rahman, Rabindra Jain,V.Balsara,Jatin Lalit,Sanjay Leela Bhansali,etc. He has many CD's to his credit (Mangal Dhwani,SummerRain,Shanti,Shringar, Dharohar-2,Clacutta Express,Raga in Rome,The Beginning).

Having presented his recitals, a number of times before the audience with overwhelming success in India and abroad and receiver of the prestigious President of India Award, Jadubhatta Award, Kalaratna Award. Sandip has been acclaimed by the connoisseurs as one of the most talented and established Santoor player in India.
PRODUCT DETAILS
---
Type : Audio CD
Item(s) : 1
Coupling No. : CD-BMC-534
Released : October-2016
Pkg Type : Paper Jacket 2-Folder
Net Wt. : 100gm