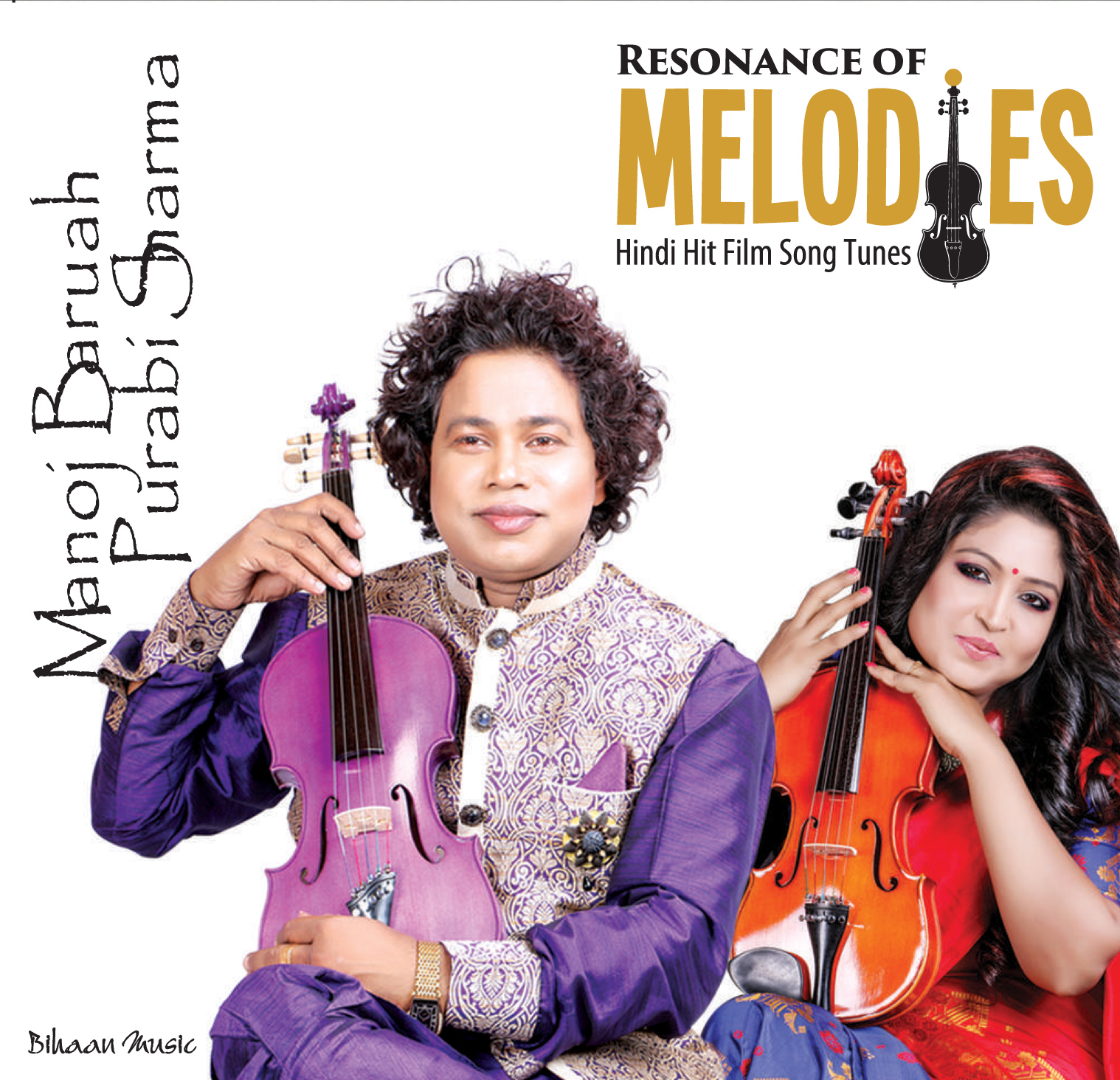 Resonance of Melodies
Instrumental | Instrumental Tune
---
Manoj Baruah Purabi Sarma
---

Sri Manoj Baruah hails from a family of Musicians associated with "MAIHAR GHARANA" which is accepted to be around hundred years old. Manoj Baruah displayed his own prodigious talent in his early childhood. He started learning Violin from his elder brother when he was five years old. In the later stage he moved long way to Kolkata and underwent training on fine technique of playing violin, training being imparted by famous violinist Smt. Sulaya Banerjee. Last 15 years Sri Baruah as disciple to renowned Violinist of India, Prof. Sisirkana Dhar Chowdhury, has improved his talent and technique in exceptional dimension particularly in the creativity zone of Indian Classical Music. Meanwhile, Sri Baruah held Master Degree from "Rabindra Bharati University" securing first class first in instrumental music.

Sri Baruah is maintaining remarkable command on this instrument particularly on bowing and fingering. Besides, his instrumental tune that has high degree of tonal quality and have an emotional depth of music touching the heart of human being is highly applauded.

Add Your Content....
PRODUCT DETAILS
---
Type : Audio CD
Item(s) : 1
Coupling No. : CD- BMC-559
Released : April-2017
Pkg Type : Paper Jacket 2-Folder
Net Wt. : 100gm