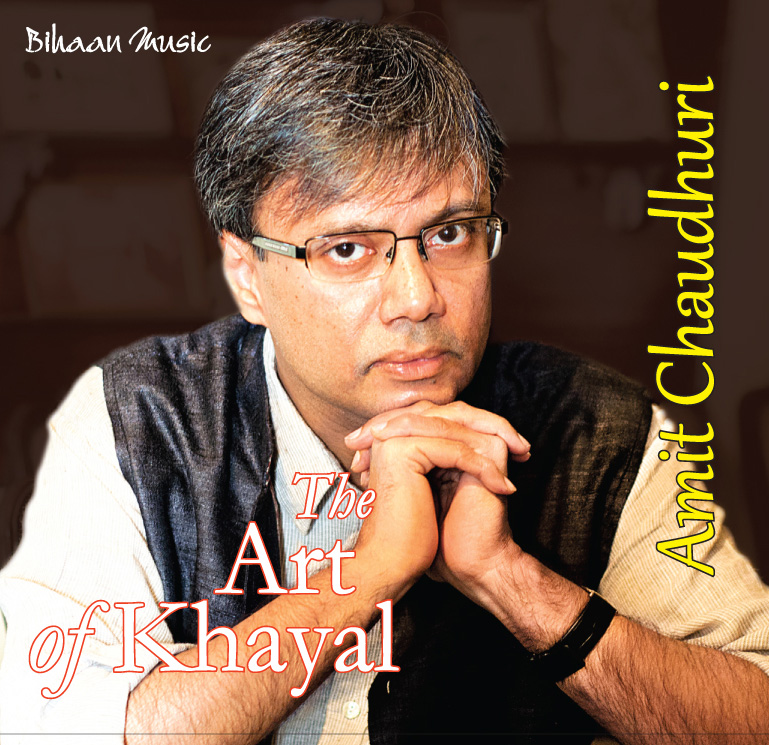 The art of the Khayal
Classical Vocal | Vocal Recital
---
---

Amit Chaudhuri: Private and Concert Recordings, 1988-89

Amit Chaudhuri grew up surrounded by a very simple and fundamental aesthetic in music: to do with timbre and purity of tone. He owes this to one of the greatest singers he has known, his mother, Bijoya Chaudhuri, and to her unique interpretations of Tagore songs, bhajans, Nazrul geeti, and the compositions of Atul Prasad. Notwithstanding this ethos at home, his immediate musical context in Bombay was Western popular music. It was only in 1978, when he was sixteen years old, that he turned seriously to Hindustani classical music, and began to learn khayal from Pandit Govind Prasad Jaipurwale, who was then also teaching his mother bhajans. He embarked on a regime of relentless practise, and was helped along by his teacher's family: by his teacher's brother-in- law Pandit Hazarilal and his brother Pandit Girdhar Prasad Jaipurwale in particular. He continued with his riyaaz when he went to London as a student in 1983.

These recordings are from a period not long after his teacher's death. He was then 26-27 years old. Puriya Dhanashree (both the vilambit and drut compositions are by his teacher's father, the great Pandit Lakshman Prasad Jaipurwale) and Jog Bahar (again, these majestic composition are Lakshman Prasad's) were recorded in a studio in Calcutta in 1989. He was then a doctoral student in Oxford; he had come to Calcutta in the winter – his parents then had just moved to the city. The recording never saw the light of day. It has been restored from an old cassette. He had also by then finished writing his first novel and was waiting to see if it would be published. In 1994, he would record a longer version of Jog Bahaar, complete with the tarana in ektaal. This recording is a part of Classics from the Kunwar Shyam Gharana.

The songs that follow are from a performance at the Tejpal Auditorium, Bombay, in June 1988. The Meera bhajan in Malkauns is traditional. The composition in Sughrai Malhar was by Kunwar Shyam. The tune of the second Meera bhajan is one that he composed himself, basing on the ragas Miyan Malhar and Gaud Malhar.

He picked up the tappa by Tagore from a home recording by his cousin, the singer Subha Prasad Nandi Majumdar.
PRODUCT DETAILS
---
Type : Audio CD
Item(s) : 1
Coupling No. : CD-DVD-535
Released : November-2016
Pkg Type : Paper Jacket 2-Folder
Net Wt. : 100gm