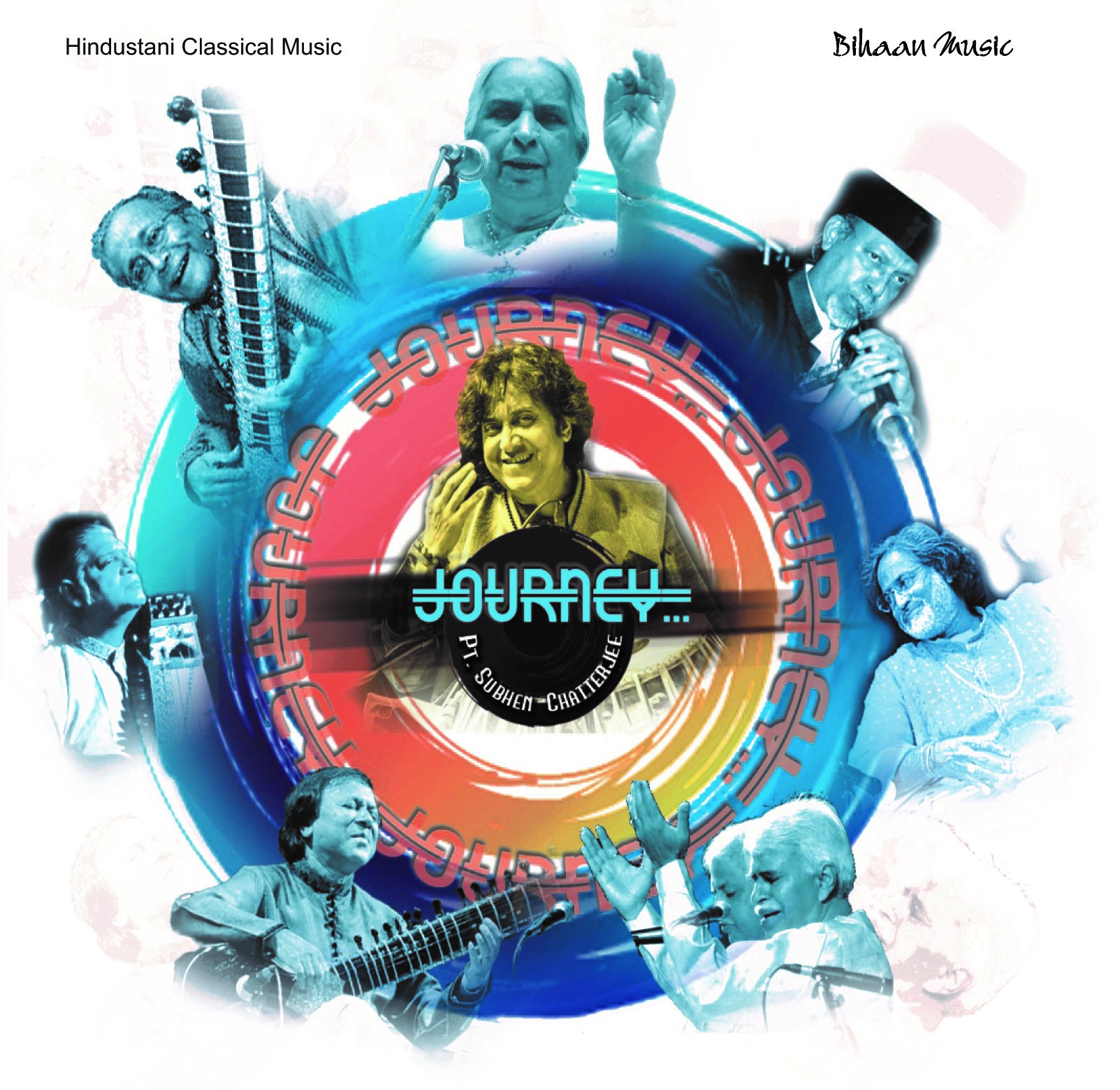 Journey (Instrumental)
Instrumental | Tabla / Ethnic Percussion
---
---

SUBHEN CHATTERJEE bases his style of playing to Lucknow Gharana that he learnt from his illustrious Guru tabla maestro Pandit Swapan Chowdhury. Not restricting himself to one single Gharana-Subhen went on to learn the intricacies & beauty of other Gharanas that he introduced in his playing & which has made his style of playing so unique & distinctive.

Pt. Bhimsen Joshi, Smt. Girija Devi, Pt. Jasraj, Smt. Sobha Gurtu,Pt. V. G. Jog, Pt. Rajan-Sajan Misra, Ustad Rashid Khan, Ustad Shahid Parvez, Pt. Viswa Mohan Bhatt, Ustad Ashish Khan, Pt. Ulhas Kashalkar, Pt. Manilal Nag, Ustad Ali Ahmed Hussain Khan,Pt. Ronu Mazumder, Pt. Chitresh Das and many others and has earned a very good name both from the audience as well as the press. Subhen is also a very fine soloist.

WOMAD(World Organisation of Music & Dance, founded by renowned guitar player Peter Gabriel) by collaborating with such distinguished artistes such as Paul Horn (Flautist), David Cosby (of Crosby, Still, Nash & Young famed) etc. Subhen has also created India's leading fusion band, KARMA, (in the year 1985) which is still the only of its kind from the easter part of India.

Subhen's recent collaboration with renowned percussionist, SIVAMANI, has enabled him to form another unique fusion band called FRIENDS OF DRUMS (F. O. D) whose main objective is to help the lesser known yet very talented musicians sharing stage with renowned ones. F. O. D. has also planned for supporting old and handicapped musicians (financially or otherwise) who had served the music world for years.

His album BANDISH FUSION was nominated for JPF Music Awards (one of USA's leading music awards) in 2006.

Subhen's latest albums "BANDISH FUSION: Redefind" & "BANDISH FUSION: the lasting legacy" are already in the charts, both in India & abroad. For more details on this, please log on to:www.bandishfusion.com.
PRODUCT DETAILS
---
Type : Audio CD
Item(s) : 1
Coupling No. : CD-BMC-620
Released : August-2018
Pkg Type : Paper Jacket 2-Folder
Net Wt. : 100gm