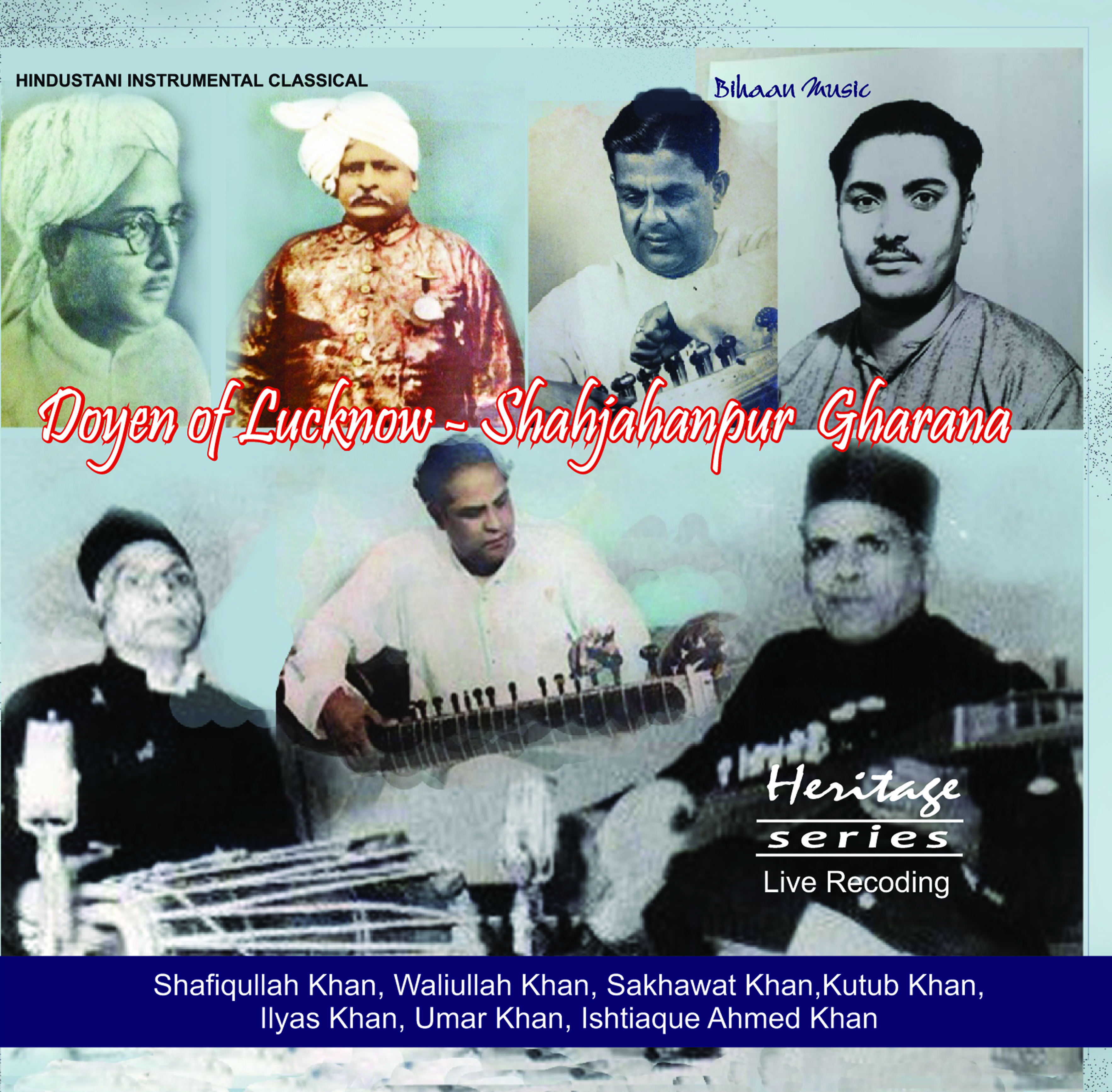 Doyen of Lucknow-Shahjahanpur Gharana
Instrumental | Instrumental Classical [Assorted]
---
Shafiqullah Khan Waliullah Khan Kaukab Khan Ustad Ilyas Khan Ustad Umar Khan Sakhawat Khan
---






Ustad Ilyas Khan belongs to one of the most illustrious family of musicians. His father Late Ustad Sakhawat Khan Belonged to Shahjahanpur Gharana of Sarod Players and his mother's ancestores belonged to Locknow Gharana of Sarod Players.
Two Gharana , Shahjahapur and Lucknow , due to several intermarriages among their members ware in a position to exchange their musical experiences and to enrich their wealth of music.
With this back-grorund Ustad Ilyas Khan was introduced to sitar by his father.
In the tradion of his gharana , ustad Ilyas Khan is an adherent of the purity of style. He has carried the heavy resonsibility of the preserving the true classical form of music in the Sitar, well. The rich Dhrupad Aang and the execution of meends in the senia parab baj style is well demonstrated in his performance.

Ustad Umar Khan received talim from his father Ustad Salkhawat Hussain Khan and from his maternal grand uncale Ustad Karamatullah Khan, the legendarysarod player. He also took training from Ustad Rajab Ali Khan in vocal music.
He served as a sarod and sitar teacher at the Marris College of Music, Lucknow, for a number of years and later settle in Kolkata when he was appointed as a court musician of the Nawab of Jalpaiguri in 1952. He also at the same time undertook the training of the Nawab's daughter and trained her to be an excellent sitar and surbahar player. He was associataed with the Sangeet Reseachers Academy since its founding and served the Ramakrishna Mission Music College, now defunct, as its vice- Principle.
In rendering raga he always stood by the tradition and purity of Style and never sacrificed the spirit of classical music fro the sake of popularity or gimmick. He always remained a true representative of the 'Sarod Baj'.

Add Your Content....
PRODUCT DETAILS
---
Type : Audio CD
Item(s) : 1
Coupling No. : CD-BMC-608
Released : August-2018
Pkg Type : Single PP Box
Net Wt. : 52 gms