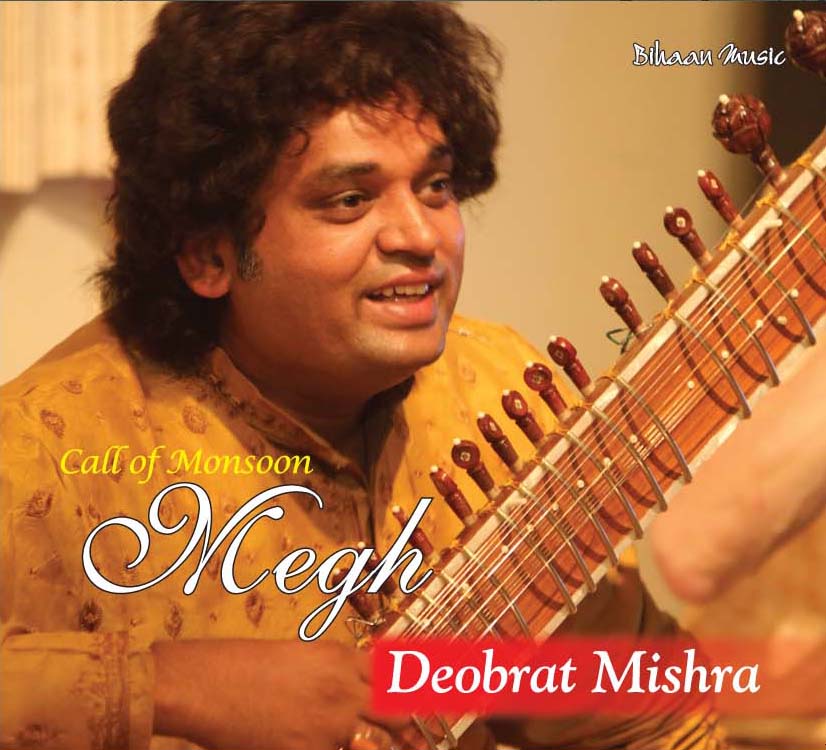 Call of Monsoon Megh
Instrumental | Sitar Recital
---
---

Deobrat Mishra is no doubt one of the most energetic and innovative sitar artists of India. Selectivity, melody and rhythmic complexity are typical features in his lively playing style.

Born in 1976, he represents the 11th generation of the Benares Gharana tradition. As a young child he studied tabla with his mother, Pramila Mishra, who is the granddaughter of the well-known tabla player Pandit Baiju Mishra of Benares. He started by studying vocal music with his father at the age of five and began his sitar lessons a year later. That same year, after only six months of studying the sitar, he gave his first public performance on stage. Five years later, he performed for the first time on the All India Radio.

Since 1994 he has been touring throughout Europe with his father. In the same year he was chosen to receive the award of the best young sitar player of India by Youth Festival. In 2000 he received the "Jewels of Sound Award"(Sur Mani) in Mumbai. His many projects include music workshops, solo performances for radio and television as well as world music programs with Indian and European artists. Moreover, he is the one in charge of cultural events and music lessons provided by the Academy of Indian Classical Music, the school he founded along with his father, Pandit Shivnath Mishra, in 2006.

He received a Masters degree in sitar from the Prayag Sangit Samiti in Allahabad.
PRODUCT DETAILS
---
Type : Audio CD
Item(s) : 1
Coupling No. : CD-BMC-467
Released : August-2015
Pkg Type : Hard Bound 2-Folder
Net Wt. : 56 gms